Raymarine has announced the upcoming launch of a series of Spotify playlists specifically designed for boaters. The playlists will be released during the renowned Cannes Yachting Festival, in September.
Music has always been an integral part of the boating experience, creating the perfect ambiance and enhancing the sense of adventure on the water. Recognising the importance of providing boaters with curated playlists that complement their journeys, Raymarine will be curating and releasing a series of playlists on Spotify, tailored to suit various boating moods and destinations.
The series will offer a selection of music, ranging from upbeat tunes for fast downwind sailing and highspeed boating, to relaxing melodies perfect for cruising, ensuring there is something for every musical preference.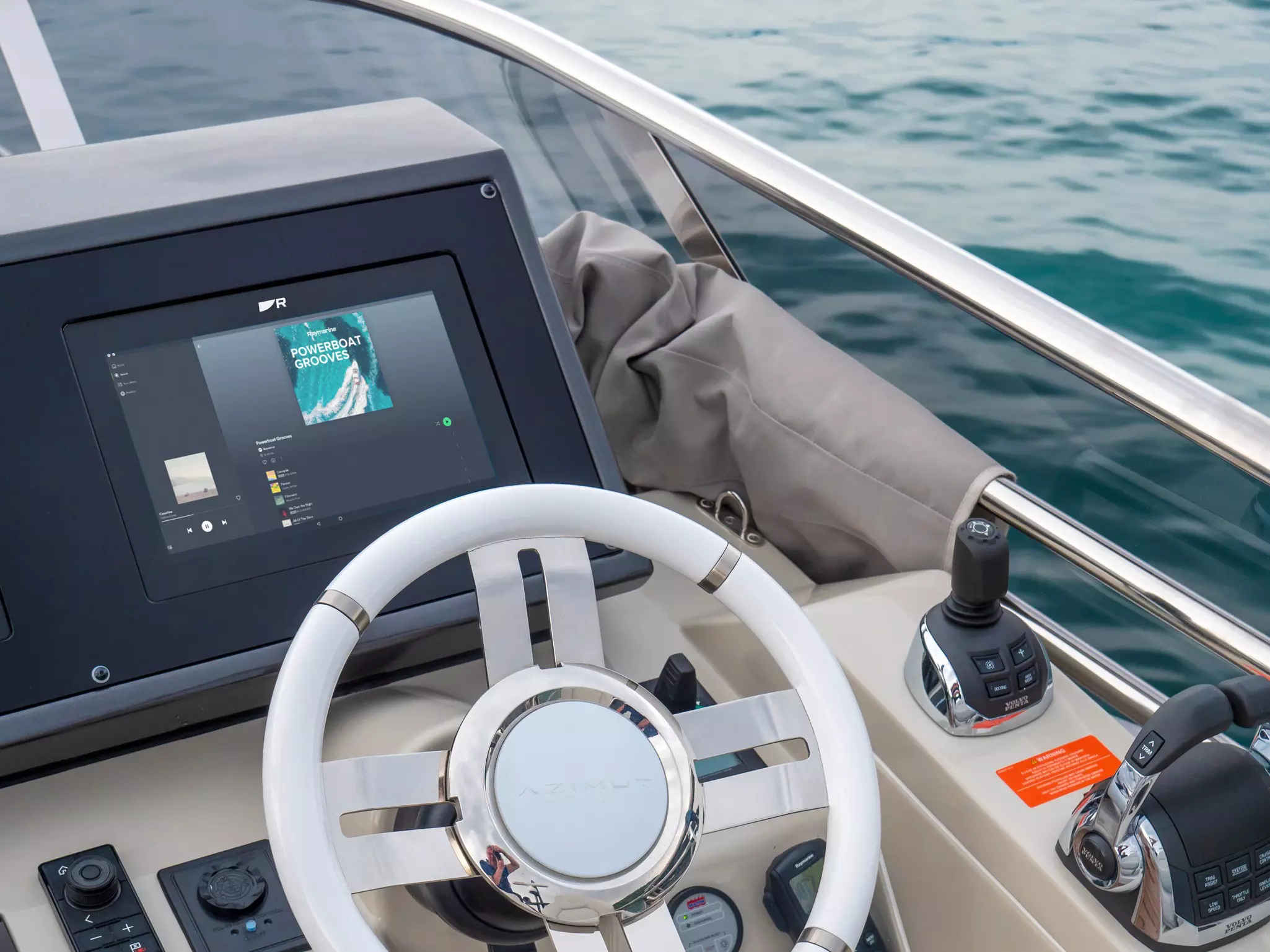 Raymarine has chosen the prestigious Cannes Yachting Festival as the venue for the official launch. The show, renowned for bringing together boating enthusiasts and industry professionals from around the world, offers the ideal platform to introduce the Raymarine Spotify playlists to the discerning boating community.
The Spotify app seamlessly integrates with Raymarine's range of Axiom chartplotters for easy access to playlists whenever you are on board, both directly through the touch screen display or remotely from a phone or tablet. Boaters can easily browse and select playlists based on their preferences and enjoy uninterrupted music during their voyages. Whether navigating the open seas or moored in a tranquil bay, boaters can elevate their experiences with the perfect soundtrack tailored for their adventures.
"We are really excited to launch the Raymarine Spotify playlists at the Cannes Yachting Festival," said Chloe Rice, Director of Marketing EMEA and APAC at Raymarine. "We understand that music plays a significant role in enhancing the boating experience, and with our curated playlists, boaters will be able to enjoy their time on the water with the perfect soundtrack. Raymarine continues to push the boundaries of innovation in the marine industry and extending our reach to new channels such as Spotify supports our vision.
Raymarine invites boaters to immerse themselves in the world of Raymarine Spotify playlists.