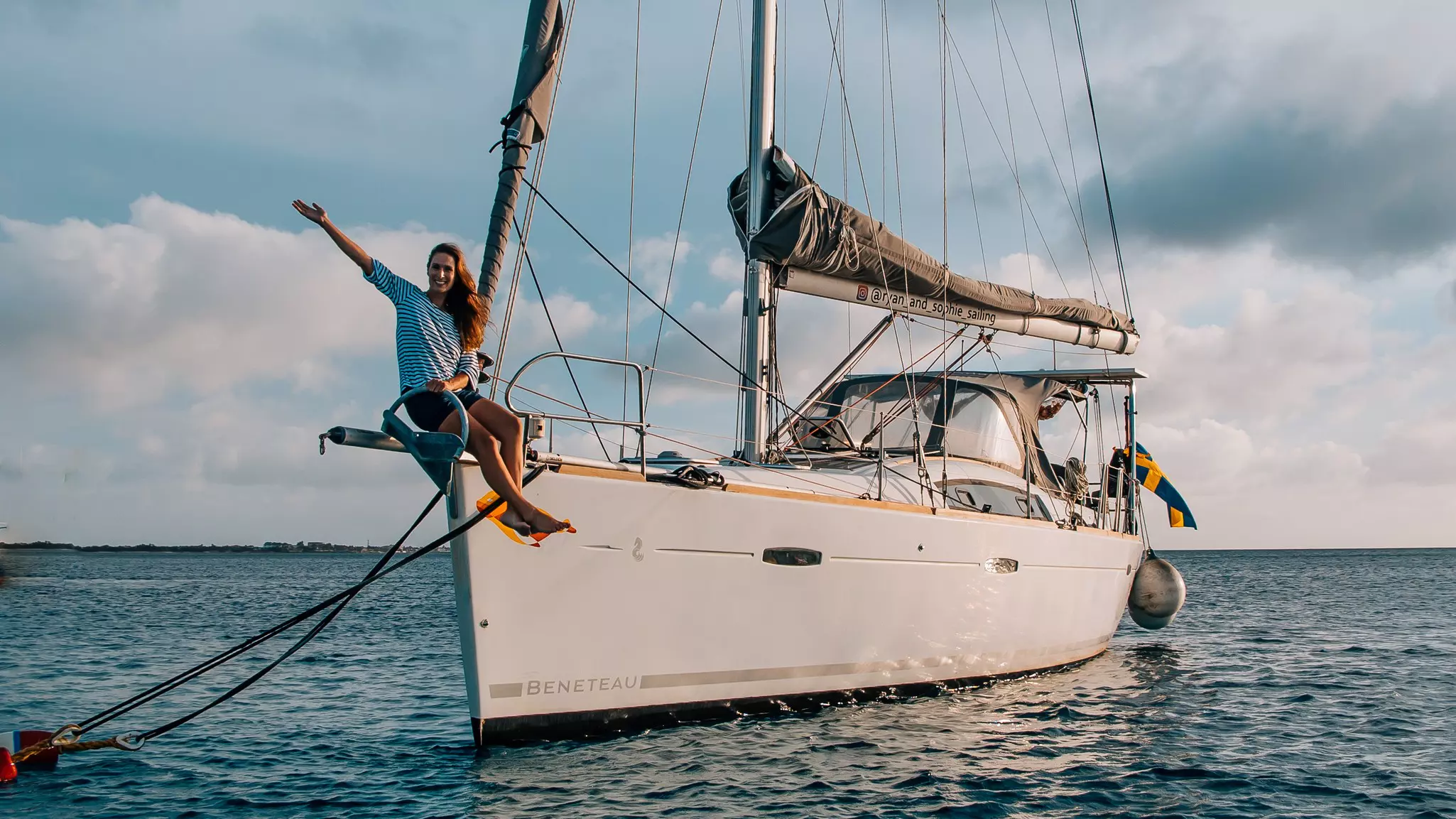 Adventure Awaits
Ryan and Sophie are a couple of former start-up workers who met on Tinder on a dark night of March 2016 in Stockholm. At the time, they were both already questioning whether working in an office for the rest of their lives was what they really wanted to do with their lives, and after reading an online article about a couple who had quit their jobs and sold their house to buy a boat and sail the world, they realized they'd rather be doing that.
They had never been on sailboats before, and neither of them knew how to sail, but they didn't let that stop them. They educated themselves, bought their boat Polar Seal, and a couple of years after they came up with the idea, they fact cast off the lines and headed into the sunset.
It has now been five years since they started calling their sailboat home and they have sailed from Stockholm in Sweden, down to the Mediterranean and across the Atlantic ocean three times, across the Caribbean and to the United States, totaling 25000 nautical miles.
A New Crew Member
In 2022, they added Barnacle to the crew, a maltipoo puppy who's their new CHO (Chief Happiness Officer). For her first year of sailing, they will be navigating North to Canada, into Lake Ontario and out of the Saint Lawrence river to reach Nova Scotia. There, they expect grandiose scenery and exciting wildlife encounters!
Their long term sailing plans are to go into the pacific, particularly to Japan, where they have been dreaming of going for years. The cruising community in Japan is growing rapidly, and they are excited to explore its possibilities!
While they are training Barnacle to be the best crew member, they do not expect her to take night watches, and they will therefore remain a short-handed crew. This is why their Raymarine navigation and surveillance systems are more than a very important piece of equipment onboard, it is their third crew member (sorry Barnacle).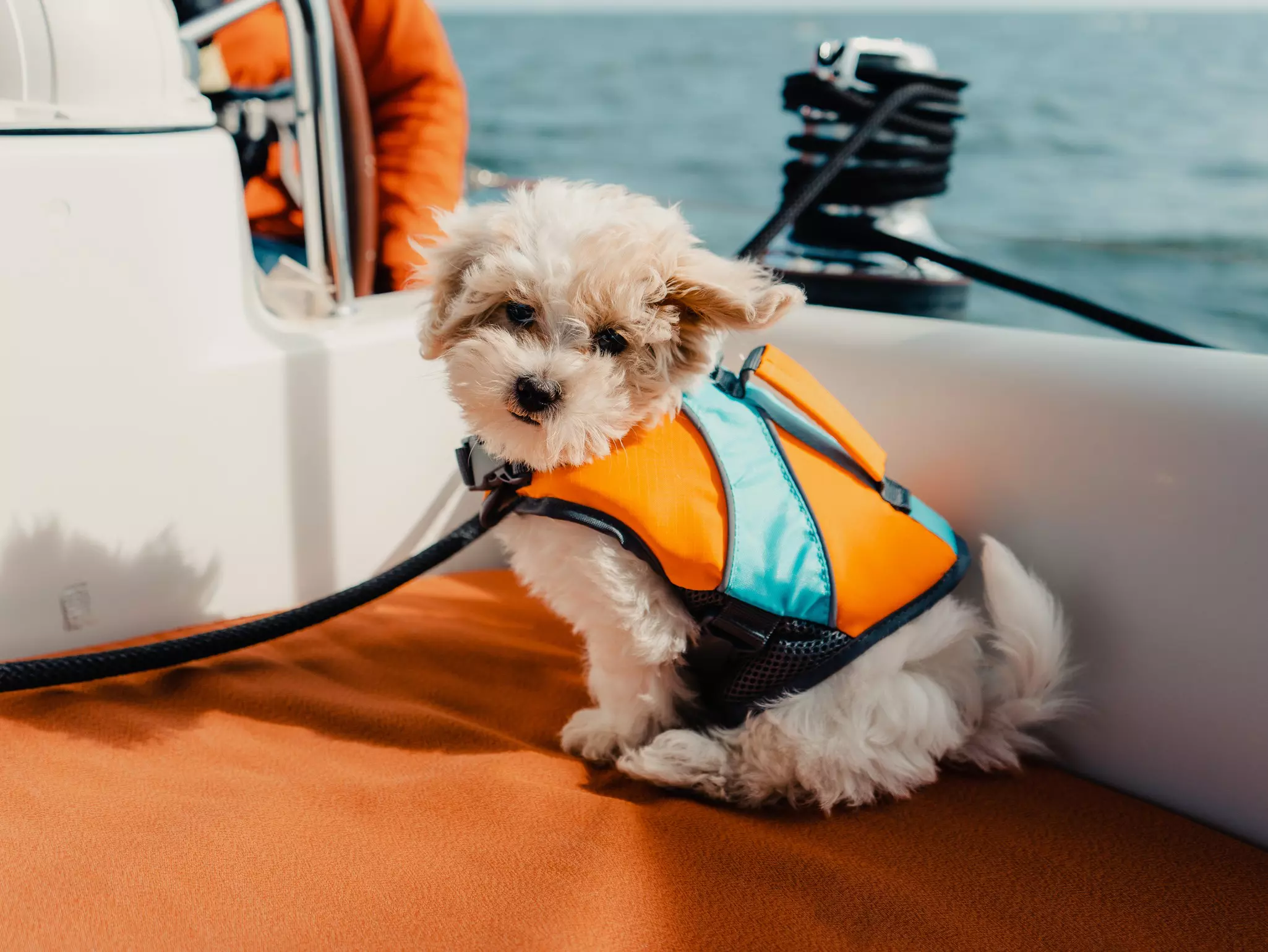 Upgrading Equipment
In 2021, they upgraded their classic Raymarine equipment to the latest, modern set, including the Axiom series of plotters, Quantum 2 Radar, Raymic 90 VHF and i70s MFDS.
Upgrading to a set of marine electronics that allowed them to use the latest technology has completely changed their level of comfort when they navigate, and ultimately, improved their safety.
Having easy, fast and reliable access to their navigation data is a very important piece of their safety and peace of mind onboard.
Features such as the ability to control the plotters and the autopilot from their tablet, and easily set guard zones for both AIS and radar alarms have transformed their sailing experience and allowed them to be more ambitious with their sailing plans, allowing Ryan to sail across the Atlantic on his own in 2022.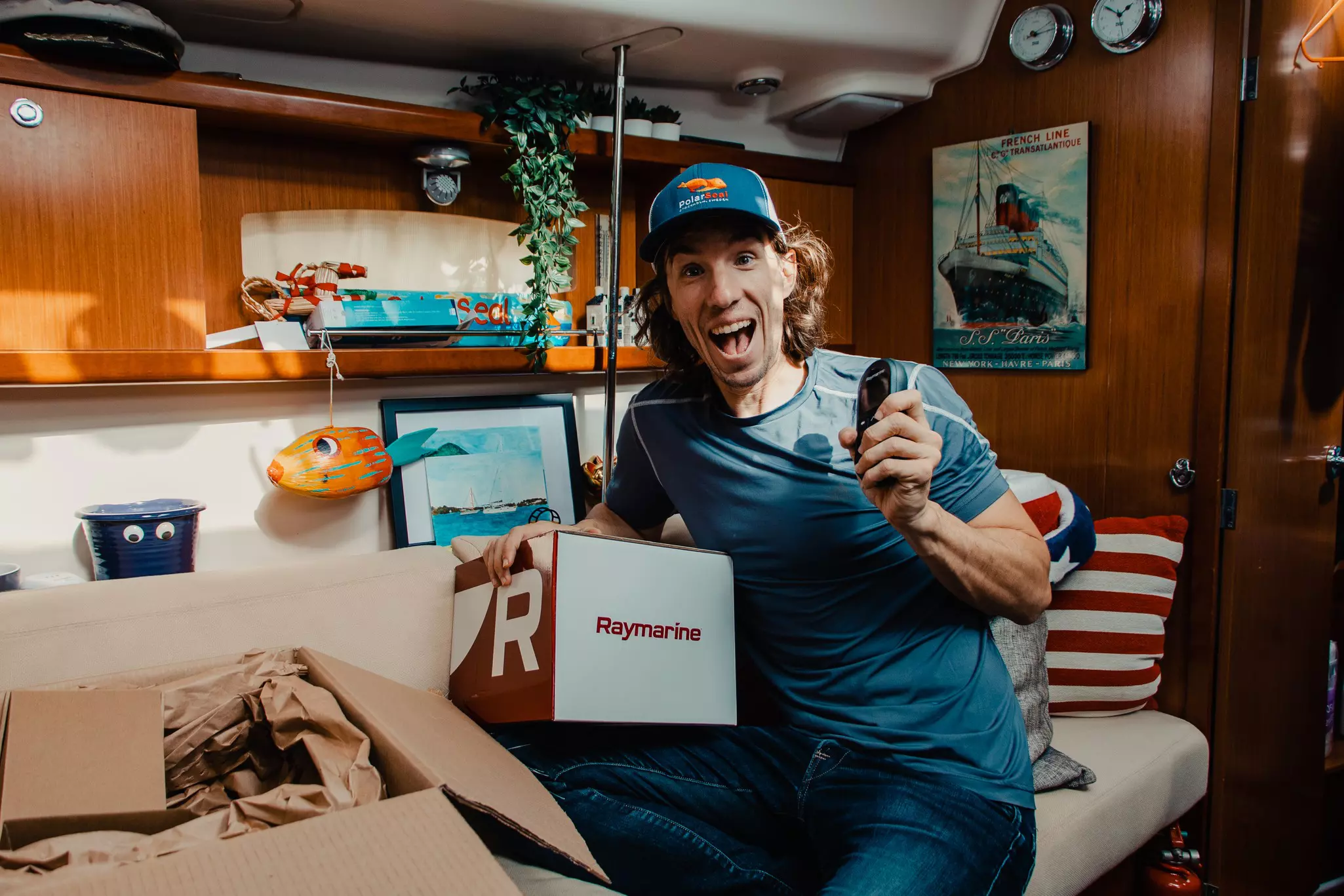 Home is Where the Anchor Drops
They love sailing, because for them, home is where they drop the anchor, and they have gotten to experience the World as locals everywhere they have done so.
Some of their favorite sailing destinations have been the Azores and Madeira, a series of Portuguese islands in the middle of the Atlantic. But something tells us that their best experiences lie ahead!