"Oh no, you're absolutely perfect," Richard said. "Exactly what we're looking for."
"Really? Blimey, OK. Well, if you say so."
This little exchange took place at the end of 2022, which also happened to be my first year as a sailor. I'd dabbled before, with the odd (sometimes very odd) trip with friends and the occasional night on board various yachts around the world. Even that's not quite as impressive as it sounds, as those evenings invariably involved being tied up alongside while wine-fueled plans for global conquest filled the saloon, only to evaporate in the cold mists of the morning. But I had finally grabbed the halyard, seized the sheets and hauled the .....anyway, you get my drift. I had bought a yacht and was now learning to sail with the energy and application only found in the recently converted acolyte.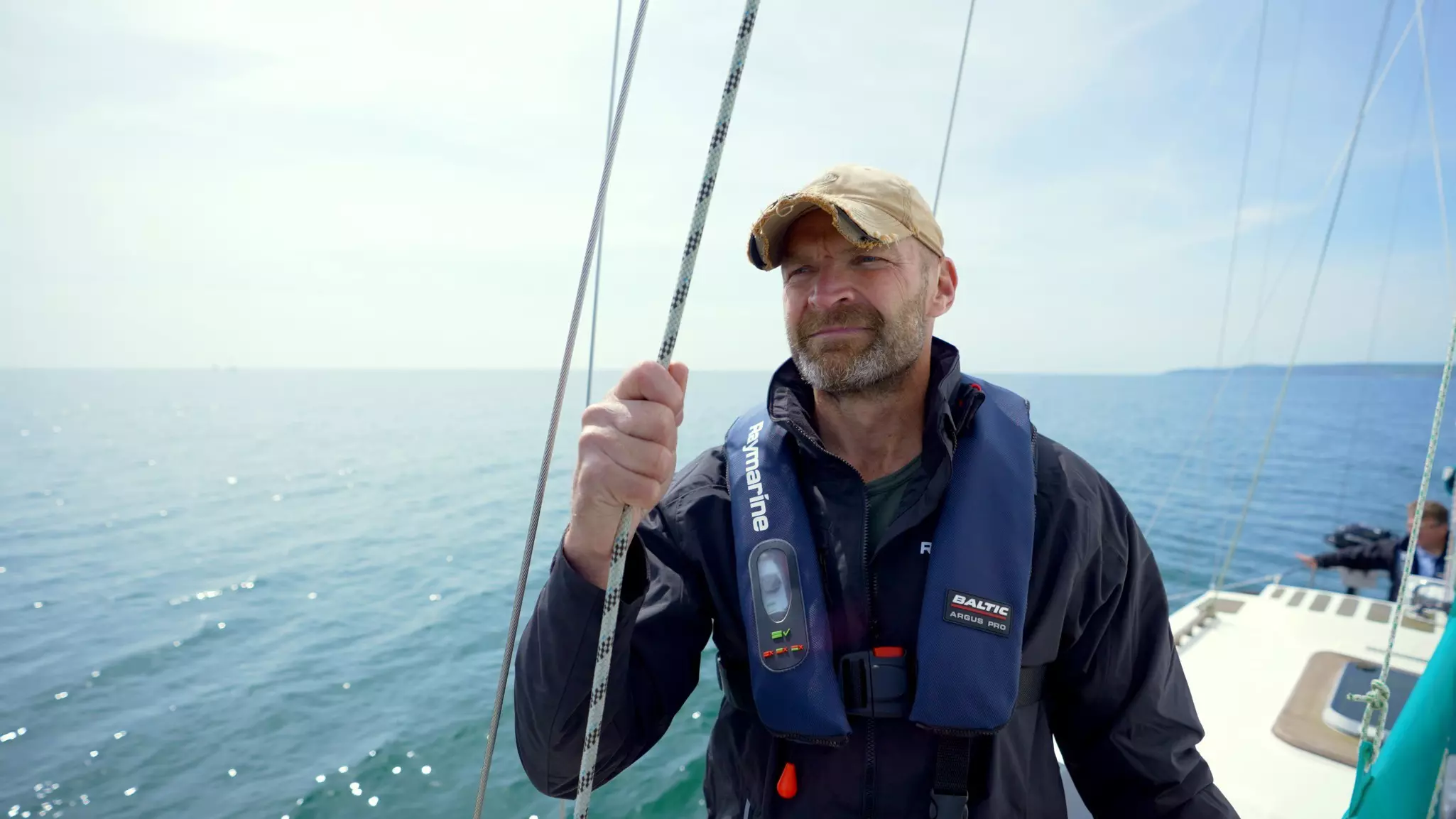 To be fair to Richard, we had worked together before. While billowing sails over colossal keels were still an unfathomable mystery to me, I had a fair amount of experience as a commercial powerboat skipper, and Raymarine - for whom Richard was a formidable representative - had been involved in a number of my previous projects. He had noticed my social media posts as I tentatively made my way out of the Dartmouth estuary on the new boat, and contacted me. Although his language was nuanced and his intentions entirely sound, there was no denying the underlying message. Essentially, Raymarine were looking for a Muppet to road test their kit.
His reasoning - and it's a pretty good one - was that there are masses of qualified, competent, barnacle-bummed sailors out there who put the rest of us bumbling amateurs to shame. So the fact that I was at the start of my sailing journey, regularly pulling the wrong bit of string and generally trying to work out how to get the big white things up so that the big wedge-shaped thing could move in the vaguely right direction, would hopefully be spot on for a large number of the sailing public facing similar dilemmas.
The other part of the equation was my family - the long-suffering Tam and two little girls who can spot incompetence a mile off. There was also a hyperactive golden retriever. The whole bold, brawling, barking lot were to be my crew for the adventures to come. We're very lucky to live in Dartmouth, where the river provides a winding, glittering gateway to adventures on the rugged south Devon coast. Salcombe, Torbay and Plymouth are just a gust of wind, two tantrums and nine arguments away.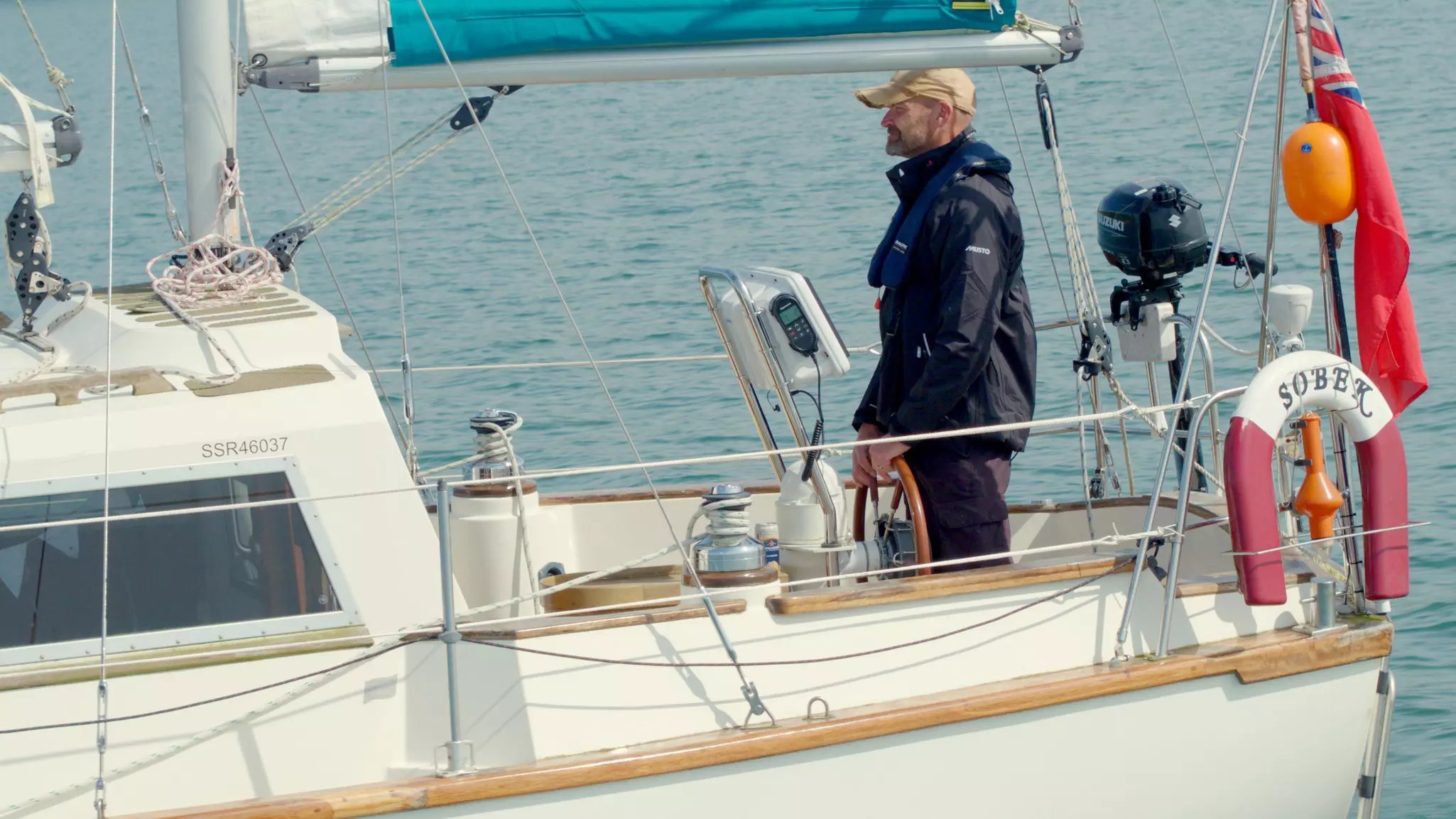 And so Raymarine kindly offered to help me with some equipment for the boat. As we all know, the ultimate piece of equipment for any boat is a giant red button you can push that says "Get Me Out Of This Situation And Back Home Immediately". But as that hasn't been invented yet - although no doubt it will one day - we had to make do with Richard and Nick from Devon Marine Electronics coming down to visit the boat one brisk December day.
I was quite excited about this visit. My boat 'Sobek' is a 1979 Colvic 34, a sturdy - bordering on stout - vessel from the days when GRP was poured into moulds with reckless abandon. As such, it weighs a hefty six tonnes and has the handling of a skip. This inability to turn, accelerate, stop or even go faster than five knots downhill is more than compensated for by the reassuring knowledge that if you hit something you're likely to win.
I waited nervously for Richard and Nick on the quay, aware that their vast knowledge was about to brutally expose my own wafer-thin veneer as a sailor. But I needn't have worried, for two simple reasons. The first is that they're thoroughly nice guys, and the second - and more importantly - is that when they started briefing me, I could only understand one word out of nine. It was a blizzard of acronyms, a hurricane of abbreviations, a typhoon of jargon. They, on the other hand, were in their element, crawling into dark corners, peering into various nooks and crannies, and emerging to excitedly share their findings. They even included me in these conversations, which was particularly nice of them as it was obvious to everyone present that I had no idea what was going on. I settled for nodding and smiling, occasionally saying "Yeah, we should definitely do that thing you just said" with the occasional "Hmmm, you're right, it definitely needs one of those". This seemed to work, as they would look rather pleased and then disappear back downstairs like meerkats to shout muffled jargon at each other.
But the upshot of all this is that dear old Sobek is going to get some great kit, and I feel very happy indeed (as do they). It's widely accepted that there's no substitute for basic knowledge and simple hours under sail in many different conditions, a sentiment I wholeheartedly endorse. This part is my responsibility, so this is the first of many blogs about this ongoing journey. But I'll also keep you posted on how the kit performs and, significantly, whether that big red 'Get Me Home' button is one of the things Richard and Nick decided to install (it might well be, I was making tea at the time).
Onwards into a brave new world.
Learn more about Generation Sea Change: https://generationseachange.co.uk/ and follow updates at: https://www.instagram.com/montyhalls.seachange/