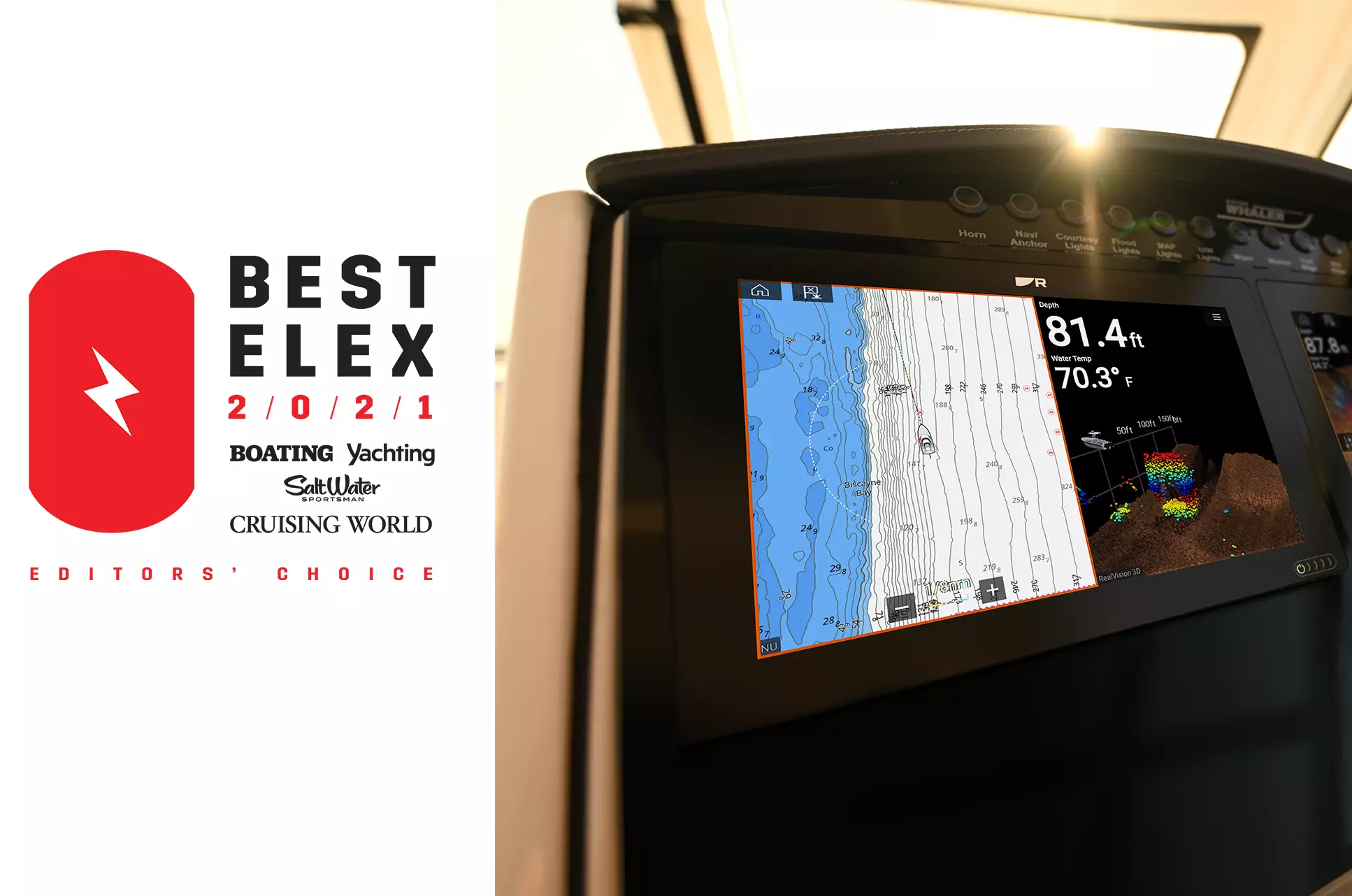 February 11, 2021 – The inaugural Best Elex Awards honor standout marine electronics products that have been reviewed and approved by the editorial team behind four of the leading titles in marine media: Boating, Yachting, Cruising World and Salt Water Sportsman. Over the course of two months, nominated products were evaluated by a team of eight judges, including the editors-in-chief and electronics editors of the aforementioned brands.
Raymarine Axiom®+ multifunction displays were selected by the judges in the Best Elex Awards' coveted Editor's Choice category.
What the judges said: "These units have more memory than your mother-in-law. They run a multitude of apps using an intuitive GUI... and, thanks to WiFi, no pulling radar cable through pipework. What's not to like?"
Smarter, brighter and tougher than ever, Raymarine Axiom+ multifunction displays Axiom+ are engineered for speed, responsiveness, and future expansion. Available in 7-, 9-, and 12-inch display models, Axiom+ comes performance-tuned with a powerful quad-core processor and an IPS LCD that is 25 percent brighter than previous Axiom models for improved clarity and wider viewing angles. Axiom+ delivers improved touch-screen performance courtesy of a HydroTough™ ruggedized, nano-coated display providing enhanced impact resistance, water and oil repellency, and accurate control in all conditions.
Axiom+ MFDs start at $749, and are available through the FLIR network of Raymarine dealers and resellers.