Fareham, UK, Raymarine's innovative range of marine electronics has been selected for the highly anticipated new Leopard 40 Powercat. Products, including the award-winning Axiom chartplotter series, will feature when the boat is unveiled for its world debut at the Miami International Boat Show.
Extensive electronic navigation systems are included on all Leopard yachts, with specifications differing between privately owned boats and those destined for charter. The charter option includes three powerful Axiom 12 chartplotters – two on the large flybridge and one at the interior helm station. The owner's version is upgraded with two larger Axiom XL 16 displays on the flybridge.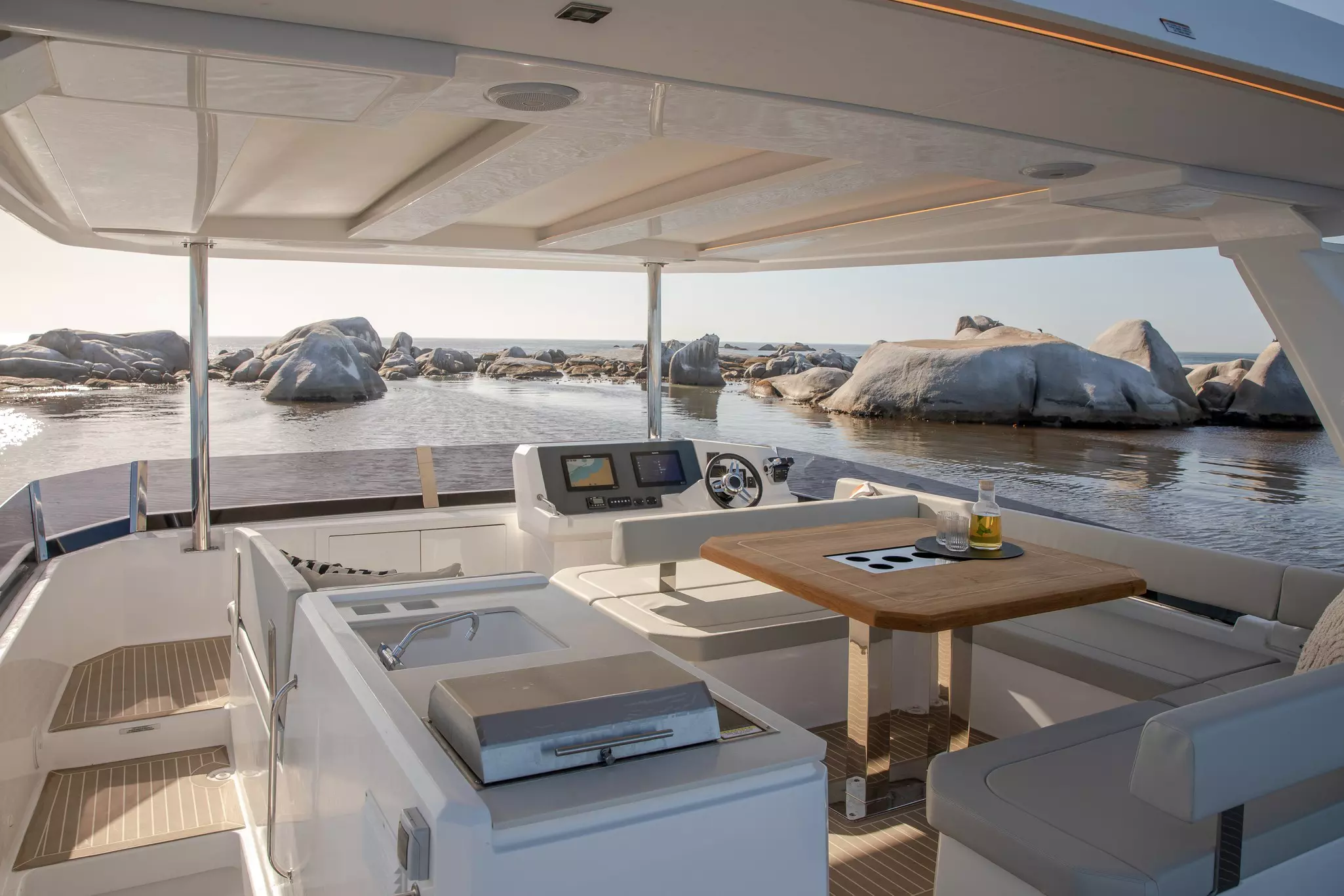 Both layouts have a full digital switching package, which makes it possible to monitor and control every element of the boat's systems from the helm, including digital tank monitoring. Captains also benefit from dual pilot control using the p70s control head at the flybridge and the p70Rs from the lower helm. Plus, the boat features an AR200 stabilised video camera system which enables augmented reality imagery to be displayed on each Axiom.
"We are delighted that Robertson and Caine has shown its continued confidence in Raymarine products by choosing to equip its latest power catamaran with our electronics," said Gregoire Outters, General Manager at Raymarine. "It extends a partnership that has worked well for both brands for over 26 years, providing rich testament to the quality of our products and the global support we offer."
Launched in Miami, the Leopard 40 will complete the brand's best-selling new range of power catamarans. It follows the launch of the Leopard 46 and 53, which were developed from the ground up to introduce bold, new contemporary styling. With the largest flybridge of any 40-footer as well as an internal helm station, the new boat required impeccable networking and intuitive operation in its instruments and displays.
"Leopard catamarans are among the most robust in the world, tested in the Southern Ocean near our Cape Town manufacturing site," said Operations Director Clinton Jones of Robertson and Caine. "We are proud of our reputation for build quality and innovative design – nowhere more so than in the new Leopard 40 Powercat. We continue to partner with Raymarine because its electronics share the same values of robustness and intuitive design, with exceptional support in the many corners of the globe where our boats are sailed."